VISION

To make every elderly person has healthy and happy bones
---
Mission

To be the global industry leader in orthopedic smart devices
--- Solution
---
Through intelligent orthopedic "Brain+Eye+Arm+Tool" integrated product matrix, to achieve intelligent transformation and upgrading of orthopedic treatment and prevention
Values
---
Fact-based culture of transparency
Team-based culture of cooperation
Innovation culture based on indefatigability
Goal-oriented culture of high execution
---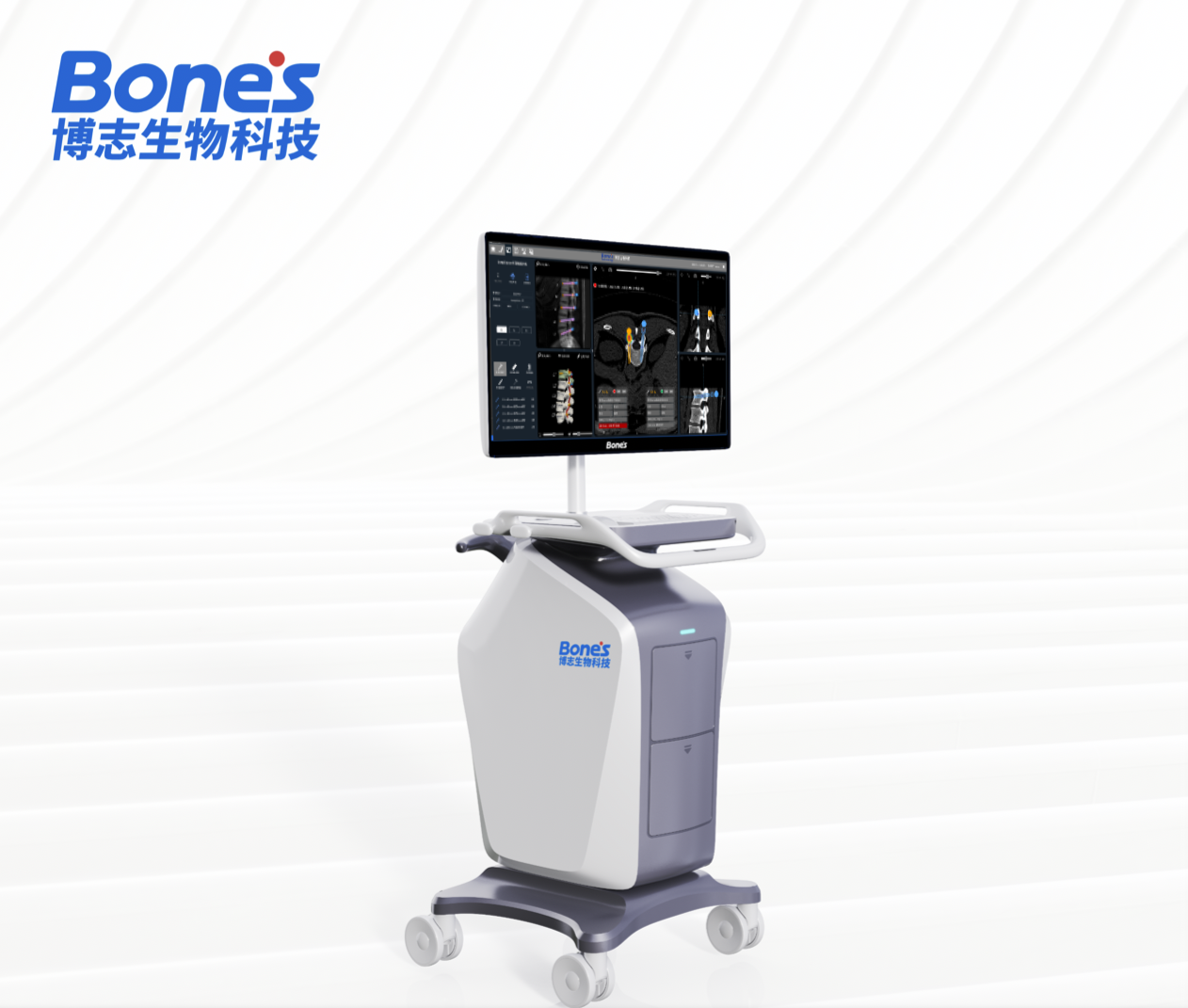 About Us
---
Bone's Technology Limited is a pioneer in exploring fracture prevention and treatment solutions for the elderly, dedicated to AI diagnostic software, bioactive bone fillers, and next-generation surgical robots. It aims to create healthy and happy bones for every elderly. The company was founded in 2018 and headquartered in Hong Kong.
The company developed the novel bone quality assessment software for optimized spine surgery based on AI & biomechanics simulation. Two products were cleared by CFDA with a certified Medical Quality Management System in China. The CFDA-cleared diagnostic software improved the accuracy of bone mineral density measurement from 60% to as much as 90%.
The company's core R&D team comes from the University of Hong Kong, Oxford University, Johns Hopkins University, Columbia University, Imperial College, University of Waterloo, and other world-class institutions. The marketing and sales team comes from Medtronic, GE Healthcare, WEGO Orthopedic Device, Shanghai Kinetic Medical Co Ltd, etc.
The company has strong international business development and commercial capabilities. It has cooperated with more than 40 top-level hospitals, such as Hong Kong Queen Mary Hospital, Royal National Orthopaedic Hospital, Peking Union Medical College Hospital, PLA General Hospital, and Peking Medical College. It has accumulated thousands of cases of expert-labelled data, forming a solid commercial barrier. The flagship product has over one million monthly revenue, serving 2178 patients.
The company has closed three funding rounds, with its most recent Series A round in January 2022 led by Sequoia Capital, MiraclePlus (formerly Y Combinator China), Shukun Technology, Chow Tai Fook Charity Foundation, and Hong Kong X Technology Fund.
Bone's Technology has received honours such as Deloitte Hong Kong Technology Fast 20 & Rising Star 2021, Forbes Asia 100 To Watch 2022, Sequoia X-Plan Leadership Program, 2019 AO Trauma Science Conference Award, and International Conference on Osteoporosis and Bone Research Award.
---
Bone's is determined to protect human bone health through technological innovation
99%
Bone quality detection accuracy
2 Billion
Target orthopedic patients worldwide
---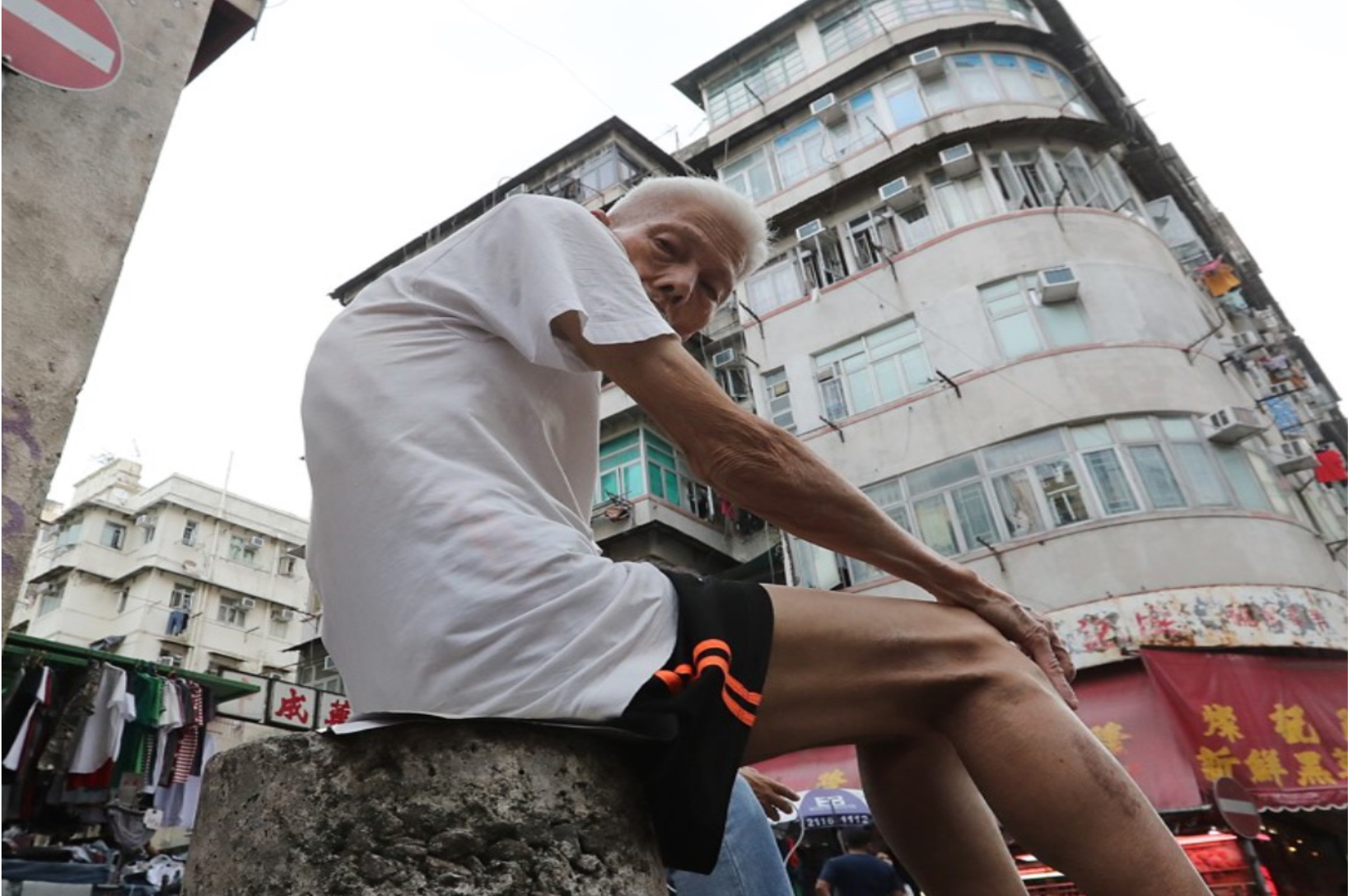 Orthopaedic Diagnostic Pain Points
---
The Seventh National Census of the People's Republic of China shows that the population aged 60 and above in China is 264.02 million, accounting for 18.70% of the total population, and the number of elderly people has nearly doubled in the past two decades. With the further increase of population aging, the number of bone pain, bone degeneration and fracture cases caused by osteoporosis remains high, and it is expected that 1/3 of aging women will suffer from vertebral compression fracture, and China will continue to face huge medical pressure caused by aging for a period of time in the future, and there is an urgent need for innovative treatment equipment and medical materials to meet medical needs.

In addition, there is no accurate clinical assessment of bone quality.
The existing bone quality assessment screening rate is less than 5.5%, and the diagnostic accuracy is less than 65%;
The complexity of bone composition, which is difficult to quantify precisely;
traditional empiricism lacks a quantitative basis.
---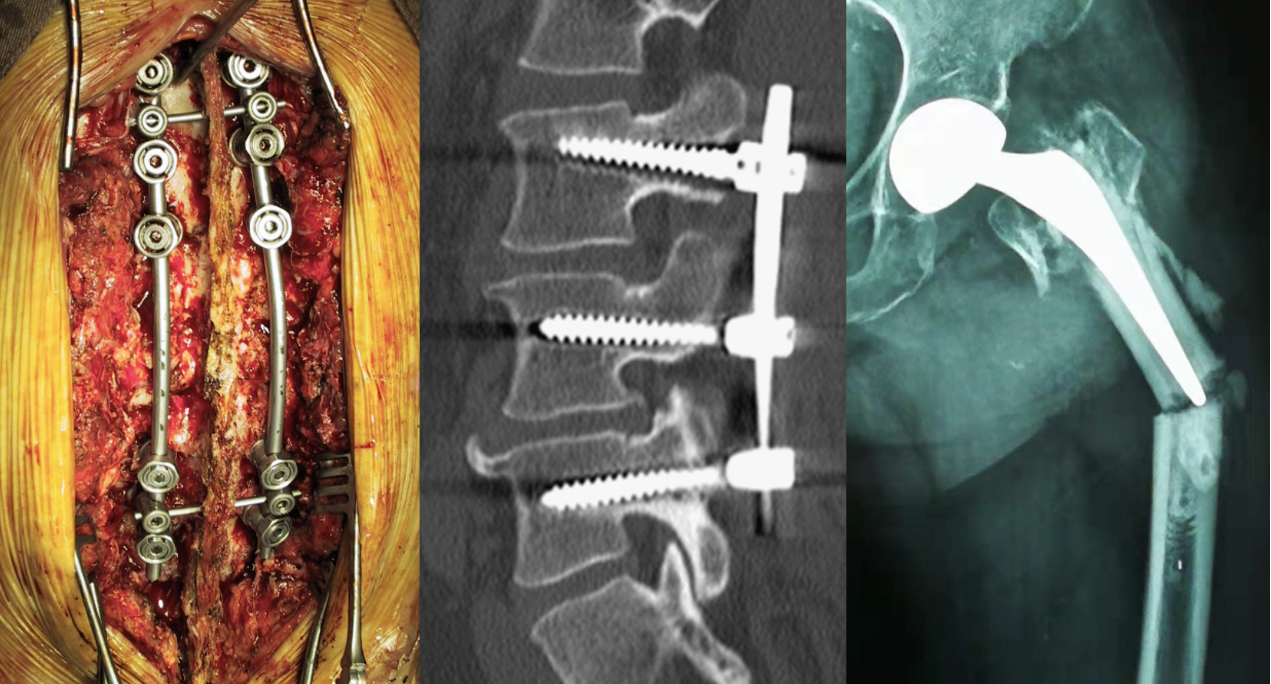 Orthopaedic Treatment Pain Points
---
21%
Orthopaedic implant complications
4.45 M
Orthopaedic implant surgery
20%
Surgical volume growth rate
Surgical design cannot be precisely quantified, traditional empiricism scheme has a large error, and precise internal fixation selection and surgical access design cannot be performed;
It is difficult to achieve precision within 1mm due to the artificial error of placing nails by hand;
Defective design of orthopaedic implant structure and materials.
---
Bone's Product Matrix
Nearly 30 years of research and product development accumulation by the technical team

Complete orthopedic product matrix of "Brain + Eye + Arm + Tool"

Personalized medical options

Big data learning expert experience
---
Investment Institutions
Partner Hospitals
Honors and Coverage